To extend your laptop battery, you need to protect your battery from discharge and overcharge,  you should change laptop battery as soon as possible, the MS Windows battery setting is not perfect, it may hurt your battery, so it is neccessory to change Power management scheme to protect battery.
do not let a Li-On battery completely discharge. (Discharing is only for older batteries with memory effects)
No cate
Related Articles
Other Product
Protect Laptop Battery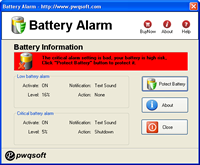 Battery Alarm is battery protection solution for windows laptop, it is designed to protect laptop battery from deep-discharge, the laptop battery may last for 3 years or more after using this software.
Google Calendar Desktop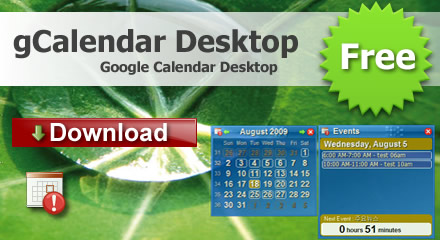 gCalendar Desktop is a google calendar client and events reminder that lives embedded on your desktop, it completely integrates with google calendar, displays all Google Calendar events in the desktop and system tray. it will the alert message notifying you when the time for next event occurs.