If you use Google services like Gmail, Calendar, Docs and Spreadsheets, Reader, or Blogger, you've got a life's worth of data on Google's servers. Unless you back up your stuff locally, Google holds the keys to your digital life and you're out of luck if and when Google loses or denies you access to that data. Rather than run screaming for the hills, a few steps to back up your Google-hosted data can ensure that you're in control of your stuff.
Download and back up your Google Docs and Spreadsheets
If you word with online word processing and spreadsheets bandwagon, you've probably already got a lot of docs on Google's servers. By default, backing up those files means you'd need to download them one at a time, which is quite frankly a tedious waste of time. Instead,  this tools can back up all or select chunks of Google Docs and Spreadsheet files in various formats (including MS Office or Open Office formats, PDF, plain text, or CSV) in one fell swoop using the Google Docs Backup. This solution requires a little diligence on your part, you'll need to regularly back up the docs yourself, but the Google Docs Backup makes the process fairly painless.
Related Articles
Other Product
Protect Laptop Battery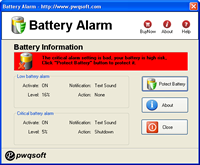 Battery Alarm is battery protection solution for windows laptop, it is designed to protect laptop battery from deep-discharge, the laptop battery may last for 3 years or more after using this software.
Google Calendar Desktop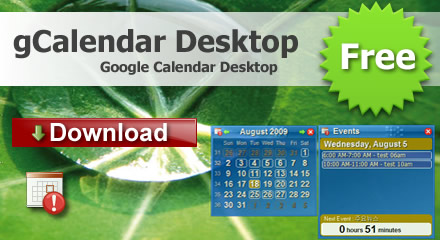 gCalendar Desktop is a google calendar client and events reminder that lives embedded on your desktop, it completely integrates with google calendar, displays all Google Calendar events in the desktop and system tray. it will the alert message notifying you when the time for next event occurs.